Our primary mission is to collaborate with NGOs to provide clean water to the populations affected by disasters. We do this quickly; we are ready to face emergencies with unbelievably fast response. We want to send this message to the NGOs: "We are with you in this fight against the lack of potable water; we want to help you in preventing the spreading of diseases and the deaths."
We are known among NGOs all around the world, for how we make clean water available even in remote locations, with the fastest response. We are available and respond 24 hours a day, seven days a week.
Such are the passion and motivation that drive us, that in 2001, after 15 years of hard work in France, we moved to Mauritius to make ourselves more easily available, and work more effectively with the NGOs in the continents of Africa and Asia.
The distinctive technology used in our water treatment units is the result of 28 years or applied research.
During this time we have been manufacturing water treatment units, while researching and improving continuously their effectiveness. This technology, and our water treatment units are the heart and the strength of our work, and what makes our mission possible.
World Water Treatment (Mauritius) Ltd is a Mauritian company that manufactures water purification units for non-governmental organizations (NGOs) in order to deliver potable water to families after natural disasters, when clean water is lacking, or in villages and regions where the population can't have access to water. In all these circumstances, potable water will help preventing the spread of such diseases such as cholera and dysentery.
We have been doing this since 2001 in Mauritius, and we based our business in this island to be more connected to both the African and Asian continents.
We installed our purification units and water systems in a large number of villages world wide, in countries such as Korea, Ecuador, Haiti, Iran, Mexico, Sierra Leone, Dominican Republic, Zaire to name a few.
WWT is owned by Andre Leclercq who started the company after a meaningful trip to Africa.
" It was at the end of 1986. At the time I was visiting a few African regions; I saw misery, families with many children, and babies drinking muddy water, while the conditions where catastrophic. I said to myself, I must do something, I will not be able to save everybody but I can save a few, especially the children.
At the time I managed to see many NGO's making clear water available, creating happiness, and smiles on the babies' faces. This emotion at that time was palpable. This is when I decided to create something that will change their life. I knew I was not going to be able to make a change for all of them, but I also knew I could definitely improve the life of a major part of them.
Most importantly I knew I was going to stop infections, cholera, dysentery, and so many deadly diseases that are all caused by one main origin: lack of potable water.
Shortly after this trip, at the end of 1986 I started to manufacture my first water treatment units. At the time WWT  was a home business, I worked in my French home … in my attic. The dream of installing water treatment units in tens and tens of countries was a dream that has become true".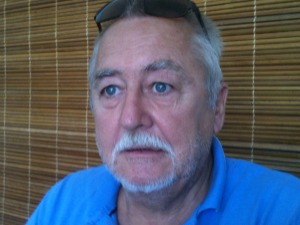 Mr. Andre Leclercq,
Director and founder,
WWT World Water Treatment Ltd. (Mauritius)